Episodes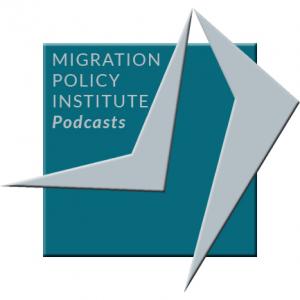 Monday Sep 24, 2012
Monday Sep 24, 2012
The winners of the Migration Policy Institute's 2012 E Pluribus Unum Prizes, honoring exceptional immigrant integration work happening in the United States, discussed their initiatives during a plenary luncheon on September 24, 2012 at the National Immigrant Integration Conference held in Baltimore, MD. During a Q&A with MPI Senior Vice President Michael Fix, leaders with ACCESS (the Arab Community Center for Economic and Social Services), Building Skills Partnership, Californians Together, and Citi Community Development discussed key aspects of their work. At discussion's end, the winners received their E Pluribus Unum Prizes from Brad Davidson, a trustee of the J.M. Kaplan Fund, which generously funds the prizes program. For more information, visit www.integrationawards.org.
Wednesday Sep 19, 2012
Wednesday Sep 19, 2012
A webinar on language access contracting for federal, state, and local officials, agency administrators, and community stakeholders concerned with the oversight and implementation of language access provision. Presenters will include Neel Saxena, Grant Manager and Program Coordinator in the Office on Asian and Pacific Islander Affairs within the District of Columbia 's Executive Office of the Mayor, and Simone Richardson, Contracting Officer in the District of Columbia's Office of Contracting and Procurement. The webinar was moderated by MPI Policy Analyst Chhandasi Pandya.
View the PowerPoint slides |  Read DC's citywide translation and interpretation contract and DC government's quality assurance standards.
Wednesday Sep 19, 2012
Wednesday Sep 19, 2012
This joint Migration Policy Institute and International Organization for Migration event marks the Issue brief launch of Strengthening Pre-Departure Orientation Programmes in Indonesia, Nepal and the Philippines, which explored issues affecting migrant workers in relation to the pre-departure orientation program.  Andrew Bruce, Regional Director, IOM Regional Office for Asia and the Pacific moderated the panel; Ms. Yuko Hamada, Senior Labour Migration and Development Officer, IOM Regional Office for Asia and the Pacific, presented key findings, and H.E. Mr. Lutfi Rauf, Ambassador Extraordinary and Plenipotentiary, Embassy of Indonesia to Thailand, provided commentary on the report and discussion.
Download the Issue Brief | Learn more on MPI's Migration and Development Program