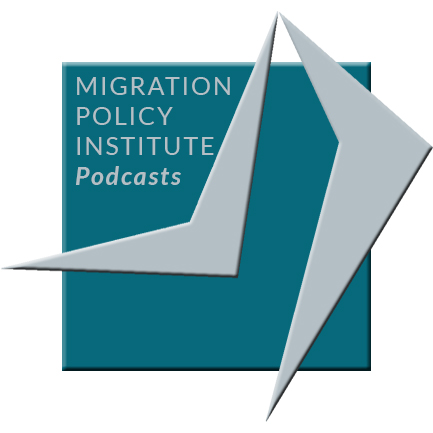 MPI is a nonprofit, nonpartisan think tank dedicated to the study of the movement of people worldwide.
Episodes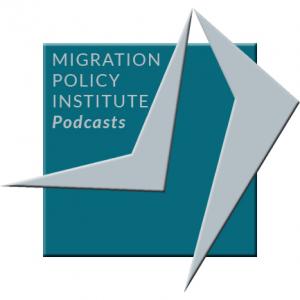 Thursday Feb 22, 2018
Thursday Feb 22, 2018
As the number and share of Dual Language Learners (DLLs) continues to grow across the United States, diversity within this population is also increasing. Although Spanish remains the most commonly spoken language among DLL families in most states, other minority languages have substantial representation in many school districts, cities, and counties. DLLs also span a wide range of races and ethnicities, countries of origin, levels of education, and migration histories. This "superdiversity" has important implications for early childhood education and care (ECEC) programs, schools, and other systems that face the challenge of building the capacity to effectively serve children with unique learning strengths and needs. And while a strong research base has proven the benefits of bilingual education models in supporting DLLs' academic development, much less is known about effective strategies to serve these children in classrooms where multiple languages and cultures are represented, and no single non-English language is dominant.
This webinar marks the release of a Migration Policy Institute report that provides an analysis of the diversity within the DLL population nationwide and at the state and local levels. The report also offers a closer look at three rapidly growing subgroups within the DLL population: Black and Asian American and Pacific Islander DLLs and young children of refugees. This is the first in a series of three reports that will explore the implications of superdiverse contexts for ECEC programs and systems.
On the webinar, authors of the report, Maki Park and Jie Zong, provide an overview of its findings and policy implications. This was followed by reflections from KaYing Yang, Director of Programs and Partnerships at the Coalition of Asian American Leaders in Minnesota, who discussed on-the-ground challenges and responses related to early learning service provision in superdiverse settings.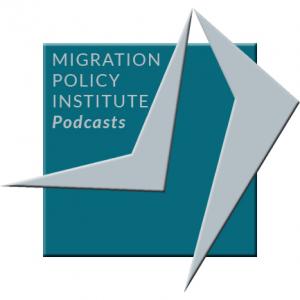 Thursday Feb 08, 2018
Thursday Feb 08, 2018
The arrival of hundreds of thousands of children during the migration crisis exacerbated existing structural limitations in how school systems support children with migrant backgrounds, including insufficient teacher capacity and training, and underdeveloped systems for identifying and diagnosing needs. Faced with rising levels of language learners in their classrooms, some schools have turned to innovations in technology and pedagogy—such as personalized learning and differentiated instruction, translation software, 'flipped' classrooms, and massive open online courses (MOOCs)—to support teachers and help diverse learners keep up.
Do these innovations represent new solutions, partial supports, or a distraction from the broader challenges of supporting diverse learners? How can educators and integration policymakers use these tools to improve the outcomes for the most disadvantaged students, without widening existing inequalities? And what are the broader structural reforms needed to rethink the way that schools are designed, operated, and staffed to update education systems for diverse populations?
This Migration Policy Institute Europe webinar considers what the future of education might hold for diverse learners. It marks the release of a report, Mainstreaming 2.0: How Europe's Education Systems Can Boost Migrant Inclusion, produced in the framework of its Integration Futures Working Group. 
Speakers included: 
Thomas Huddleston, Programme Director, Migration and Integration, Migration Policy Group; Coordinator, Steering Committee, SIRIUS Network  
Allan Kjær Andersen, Principal, Ørestad Gymnasium, Denmark
Margarida Rodrigues, Research Fellow, Joint Research Centre, European Commission
Aliyyah Ahad, Associate Policy Analyst, Migration Policy Institute Europe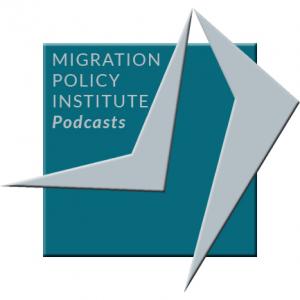 Wednesday Jan 31, 2018
Wednesday Jan 31, 2018
Is 2018 the year that the European Union takes leadership on migration on the international stage, or where it focuses inwards on healing internal divisions and delivering on overdue migration and asylum system reforms? With two high-profile compacts on migration and refugees being negotiated by the United Nations, Europe can potentially seize the momentum to shape a new international migration framework—and fill the vacuum left by the United States' withdrawal. But with a series of critical elections across the continent, and key states struggling to form coalition governments, Europe's ability to set the agenda may be limited. Europe may need to first get its own house in order, passing reforms to the Dublin Regulations, hammering down citizens' rights post-Brexit, and designing strategic legal pathways, to name a few. This webinar looks ahead at the major external and internal events affecting migration on the continent over the next year.
Speakers include:
Elizabeth Collett, Director, Migration Policy Institute Europe
Milan Nič, Senior Fellow, Robert Bosch Center for Central and Eastern Europe, Russia, and Central Asia, German Council on Foreign Relations
Pierre Vimont, Senior Fellow, Carnegie Europe 
And moderated by:  Natalia Banulescu-Bogdan, Associate Director, International Program, Migration Policy Institute