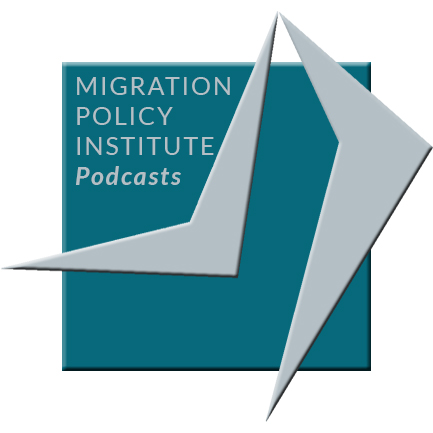 MPI is a nonprofit, nonpartisan think tank dedicated to the study of the movement of people worldwide.
Episodes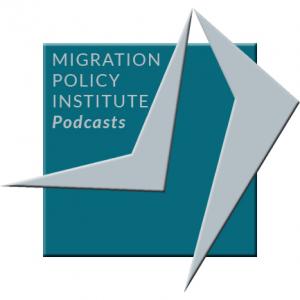 Wednesday Nov 21, 2018
Wednesday Nov 21, 2018
The international migrant population includes some of the most vulnerable people in the world, including unaccompanied children and children in detention. Yet these children are often invisible in data and in many places denied entry into schools, while they are often the ones most in need of the safe haven, stability, and path to a brighter future that education can provide.
Marking the U.S. release of the 2019 Global Education Monitoring (GEM) Report, this event convened by the Migration Policy Institute (MPI) and the GEM Report includes a presentation of the report that focuses mainly on migration and displacement in its continued assessment of progress towards Sustainable Development Goal 4 (SDG 4) on education, as well as other related education targets in the SDG agenda. This global study presents evidence on the implications of different types of migration and displacement for education and how reforming curricula, pedagogy, and teacher preparation can impact attitudes toward diversity. The report analyzes the challenges to effective humanitarian financing for education and makes the case for investing in the education of children whose parents migrate for work, in countries with high rates of emigration and those seeing high rates of immigration, and in short-term refugee emergencies and in protracted crises. It also offers recommendations that advance the aims of SDG 4.
Drawing on the experience of the United States, the discussion looks at different ways education policymakers, teachers, and civil society have responded to the educational needs of migrants and how to address the legal, administrative, or linguistic barriers that sometimes inhibit children from participating meaningfully and equally in education programs. Speakers--including the 2018 Teacher of the Year Mandy Manning; Refugee Council USA's Director Mary Giovagnoli; former U.S. Department of Health and Human Services Deputy Assistant Secretary for Early Childhood Development Joan Lombardi; and Priyadarshani Joshi from the GEM Report--highlighted the centrality of education for the process of inclusion and reflect on the capacity of education systems to serve children and youth from migrant backgrounds. The discussion moderated by MPI's Margie McHugh explored possible solutions, and offered fresh ideas on how to ensure that education addresses diversity in and outside the classroom.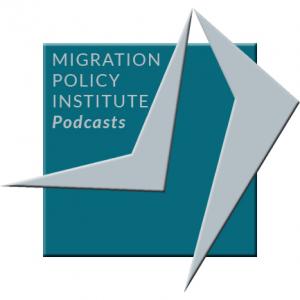 Friday Nov 16, 2018
Friday Nov 16, 2018
In December 2018 in Marrakech, UN Member States are scheduled to adopt the Global Compact for Safe, Orderly, and Regular Migration. Among the compact's many groundbreaking ambitions is a commitment to facilitate the return, readmission, and reintegration of migrants that recognizes the priorities of both origin and destination countries. Implementing this commitment may, however, prove extremely challenging.
Migrant returns take place along a spectrum ranging from wholly voluntary—at times even solicited by countries of origin—to compulsory or, at the extreme, physically forced. The ways in which returns are carried out vary widely, from individualized legal proceedings with due process and reintegration support, to coercive mass returns with no legal or humanitarian safeguards.
This webinar examines the policies, practices, and contextual factors that make compulsory returns such a difficult issue for international cooperation, and the programs that are being implemented to make reintegration of returnees sustainable. Speakers explore the competing perspectives migration policymakers must attempt to reconcile when considering returns—from the rule of law to humanitarian, development, security, and stability concerns. With all eyes turning towards the challenges of compact implementation, speakers discuss the possibility for international cooperation on returns and how reintegration assistance and development cooperation can mitigate shocks to often-fragile communities of origin, add positive incentives for return, and ameliorate the conditions at origin that motivate people to migrate.
The discussion draws on an MPI policy brief that explores the policy frameworks of return and the role of reintegration and development assistance in international cooperation on safe and sustainable returns. The brief forms part of a collaboration between MPI and GIZ supported by the German Federal Ministry for Economic Cooperation and Development.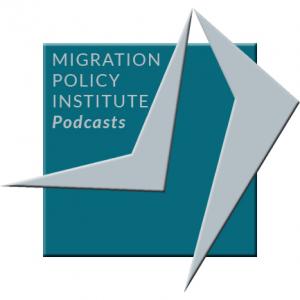 Wednesday Oct 31, 2018
Wednesday Oct 31, 2018
It is generally recognized that successful long-term immigrant integration requires a broad understanding of U.S. culture and systems, combined with strong English proficiency and other basic skills. For the past 50 years, English instruction classes provided via state adult education systems have been the default mechanism to meet immigrants' English acquisition—and, to a limited extent, integration—needs. However, this federal-state partnership system meets less than 4 percent of adult learner needs nationally and suffers from serious flaws in the nature and design of instruction when viewed through an immigrant integration lens. Leeway within the system to support successful integration has steadily narrowed in recent years, particularly with passage in 2014 of the Workforce Innovation and Opportunity Act (WIOA), which instituted mandatory performance measures for adult education programs that focus mainly on employment outcomes and the attainment of postsecondary credentials, placing no value on other essential integration skills or topics.
Taking stock of weaknesses in the WIOA-driven design of most current programming, MPI analysts draw on research from the integration, adult education, and postsecondary success fields in arguing for the adoption of a new "English Plus Integration" (EPI) adult education program model. Seeking to make more effective use of immigrant adult learners' time in a formal program, the model would maintain a central focus on English language acquisition while also building skills and critical systems knowledge to support continued learning long after program exit and speed integration success along multiple individual and family dimensions.
On this webinar, MPI analysts Margie McHugh and Catrina Doxsee engage in a discussion with Art Ellison, former Bureau Administrator, New Hampshire Bureau of Adult Education, and former Policy Committee Chair, National Council of State Directors of Adult Education; Charles Kamasaki, Senior Cabinet Advisor, UnidosUS, and Resident Fellow, MPI; and Alison Ascher Webber, Director of Strategic Initiatives, EdTech Center at World Education, on strategies for implementation of this new model that will weave together supports and strengths from a range of intersecting fields.