Episodes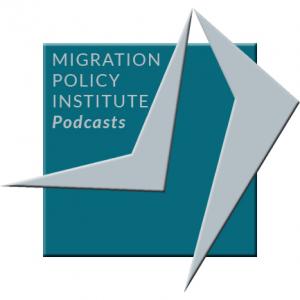 Thursday Jul 16, 2020
Thursday Jul 16, 2020
Even as U.S. Citizenship and Immigration Services (USCIS) continues to approve the lion's share of naturalization applications it receives, the agency's average processing times have risen significantly in recent years. The backlog of citizenship cases has grown in 2020, with the naturalization process grinding to a halt for several months due to the COVID-19 pandemic. And it will swell further if USCIS furloughs two-thirds of its staff in August amid a projected $1.2 billion budget shortfall.
Nine million immigrants are eligible to become U.S. citizens but have not done so for a variety of reasons. A more recent element has been added to the mix: increasingly strict scrutiny of applications by USCIS officers as the agency shifts its focus from customer service to fraud detection, as traced in a Migration Policy Institute report, A Rockier Road to U.S. Citizenship? Findings of a Survey on Changing Naturalization Procedures. The report traces the agency's evolving adjudication standards and procedures for citizenship applications during the Trump administration, drawing on a nationwide survey of naturalization assistance providers. The report findings were shared during this MPI webinar, which features officials who oversaw the citizenship process during prior administrations, as well as the study's lead researcher and the executive director of the Immigrant Legal Resource Center, which administered the survey.
In this interesting conversation moderated by MPI's Doris Meissner, the discussants—MPI Director of Research for U.S. Programs Randy Capps, ILRC Executive Director Eric Cohen, and former USCIS Director Leon Rodriguez—examine the increasing obstacles to citizenship as a result of changing USCIS practices, and the effects the pandemic-related shutdown and USCIS financial turmoil could have on the ability of would-be Americans to take the oath of citizenship in the months ahead.