Episodes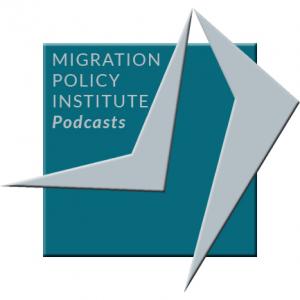 Tuesday Dec 12, 2017
Tuesday Dec 12, 2017
Representatives of national governments, UN agencies, and key civil-society organizations convened in Puerto Vallarta, Mexico at the beginning of December 2017 to take stock of the progress that has been made towards conceptualizing the Global Compact for Safe, Orderly, and Regular Migration (GCM). Formal negotiations are scheduled to begin in 2018 to fulfill the commitment made at the United Nations General Assembly in September 2016 by Member States to negotiate a Global Compact for Migration by the end of 2018—a task that was complicated with the decision by the Trump administration to withdraw from the further consultations.
To reflect on the latest developments and the outcomes of the stocktaking meeting, MPI hosted discussion with Eva Åkerman Börje, Senior Policy Advisor in the office of the UN Special Representative for International Migration, and Ilse Hahn, Head of Division on Policy Issues of Displacement and Migration, from the German Federal Ministry for Economic Cooperation and Development (BMZ). The discussion, moderated by MPI Senior Fellow Kathleen Newland, also drew from the conclusions of MPI's policy brief, The Global Compact for Migration: How Does Development Fit In?
This webinar is part of a project, "Towards a Global Compact for Migration: Rethinking the Links between Migration and Development", by MPI and the German Development Cooperation Agency (Deutsche Gesellschaft für Internationale Zusammenarbeit GmbH, or GIZ), supported by the German Federal Ministry for Economic Cooperation and Development. In 2018, the project will issue a series of policy briefs aimed at enriching the conversation around migration and development in the context of the Global Compact negotiations.