Episodes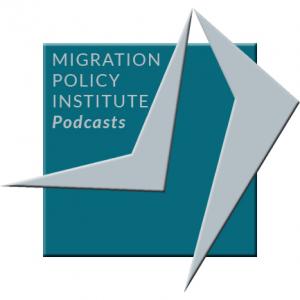 Friday Apr 28, 2023
Friday Apr 28, 2023
The arrival of more than 8 million people from Ukraine since Russia's invasion in 2022 has added considerable pressure on reception and integration systems already under significant strain and confronting existing structural challenges. Governments have had to quickly register large numbers of arrivals, provide first-reception services, ensure access to education and health care, and incorporate newcomers into the labor market.
Faced with this herculean task, digital solutions became a lifeline for many governments and stakeholders. From remote registration to distance schooling and matching apps to facilitate access to housing and the labor market, the last year has borne witness to a boom of digital tools to quickly increase capacity, streamline processes, and improve support for the displaced. Yet, these are often standalone initiatives, endangering their sustainability. And while digitalization holds promise to deeply transform migration and integration systems, without a clear vision and control over their development, digital tools also carry significant risk, such as eroded data privacy and exclusion.
One year into the Ukrainian displacement crisis offers an opportunity to take stock of the digital solutions utilized. In this MPI Europe webinar, speakers examine the trade-offs, identify lessons learned, and explore how digital tools might strengthen migration and integration systems for the future. This webinar, part of an MPI Europe digitalization project, features the findings of a recent report from the Beyond Territorial Asylum: Making Protection Work in a Bordered World initiative led by MPI and the Robert Bosch Stiftung. The initiative aims to redesign the global protection and resettlement infrastructure in a way that is more equitable, flexible, and sustainable.

Related report:  https://www.migrationpolicy.org/research/asylum-system-digital-tools